At Ralevic & Ralevic LLP, we provide various audit and assurance services for private and public companies, including review services and specified procedures audits, for businesses and corporations operating across various industries in Canada and the United States.
We take great stride to ensure that our partners, management and associates maintain a high level of quality across all audits. Our team provides excellent client service, and accurate, as well as timely, financial reporting.
We will work closely with your company to determine the type of assurance report that is required. We will also work with your company to establish and strengthen the internal control environment, in order to improve operational effectiveness and safeguard against misappropriation of assets. At Ralevic & Ralevic LLP we work with you throughout the audit to identify value added opportunities.
At our Firm, we uphold the highest standards of integrity, and we adhere to the protocols and guidelines as set out under the Canadian Auditing Standards and the American Institute of Certified Public Accountants (AICPA). All assurance engagements undergo strict review and quality control by our partners, who have extensive experience with assurance engagements in various industries.
Audit & Assurance Services
We provide financial statement reviews for internal purposes, banks and creditors, the CRA, shareholders and other stakeholders.
We take your accounting records and produce professional financial statements in line with financial reporting requirements and your needs, whether to serve a bank or other stakeholder.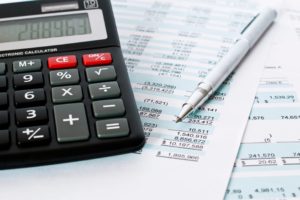 Concerned about weak internal controls within your company?
Let our audit experts conduct an internal control assessment. We will develop a strategy to strengthen your internal control network to be in compliance with rigorous audit standards.
Let us help you...
Our partners are here to listen to your concerns and work with you to tackle even the most complex challenges that your business faces.
Next Steps...
Contact us today to see how we can be of assistance to you.