At Ralevic & Ralevic LLP, we provide a full scope of services for buy-side and sell-side acquisition transactions, including due diligence and valuation services, for private and public corporations, and small businesses in Canada and the United States.
Our M&A transactions utilize teams of Chartered Professional Accountants Canada (CPA), Certified Public Accountants USA (CPA), Chartered Accountants (CA), Chartered Financial Analysts (CFA) and PhD graduates. We use specialized and knowledgeable teams for our transaction advisory services.
We utilize our chartered professional accountants, tax experts, and business valuators to enhance the value of our clients business throughout the entire buy or sell process. Our advisors act as negotiators on behalf of our clients, representing their interest in a merger and acquisition transaction.
We listen very carefully to our clients' needs and goals, and we work diligently to develop a selling strategy that will meet and exceed those goals. All M&A transaction services are done in-house by professionals.
Mergers & Acquisitions Services
Buy-side services:
We manage the entire buy process of transactions to ensure your goals are achieved.
Our buy-side services include:
Identifying potential targets to purchase.
Performing thorough due diligence to minimize risks to acceptable levels.
Analyzing and quantifying any potential synergies of the identified targets.
Negotiating and structuring the entire mergers and acquisitions process to close a deal.
Sell-side services:
We manage the entire sale process of a business to ensure the final transaction is beneficial to our clients.
Our sell-side services include:
Developing a strategic plan for the sale, including clarification of goals.
Valuing the business and other interests for the sale.
Developing a marketing strategy.
Searching for potential buyers/acquirers.
Preparing the Offering Memorandums and other confidential documents.
Assisting in the due diligence process.
Negotiating and structuring the sale agreement and closing the deal.
Due diligence services:
Due diligence is a critical step in any acquisition process, as it mitigates risk and increases confidence that the transaction is based on sound and robust financial analysis.
Our due diligence professionals serve various clients across various industries through the M&A process. We leverage on our audit and tax practice professionals to provide additional support for the due diligence process to ensure our approach is robust in identifying and mitigating financial risks.
Our firm uses a systematic approach to ensure the process is timely and accurate, and also to ensure the highest level of quality in our due diligence procedures.
Our due diligence services:
Evaluating the overall risk profile of the company based on our clients transaction goals.
Providing a detailed and systematic analysis of the target company's historical financial data.
Identifying and assessing the risks associated with the assets, liabilities, financial position, cash flows and margin returns of the target company.
Assessing the operational components of the target company, including current management structure and resource allocation.
Reviewing and analyzing the quality and sustainability of earnings, as well as forecasts and cash flow projections.
Analyzing the sustainability of historical and forecasted profits and margins.
Our due diligence approach is designed to identify and mitigate risks of a potential acquisition transaction, and to ensure that the client is paying a fair price for the target company.
Due Diligence for Mergers & Acquisitions Performed
$450,000 retail store acquisition
$1,000,000 resort acquisition
$1,300,000 car dealership acquisition
$1,150,000 car dealership acquisition
Medical device distribution company acquisition
Specialty parts manufacturing company acquisition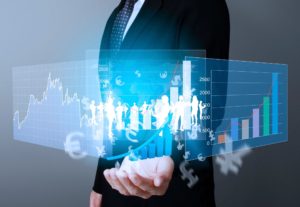 Looking for professionals to close out your buy or sell side transactions?
At R&R LLP we only use experienced professionals who are Chartered Professional Accountants (CPA), Certified Public Accountants (CPA), Chartered Accountants (CA), Chartered Financial Analysts (CFA) and PhD graduates.
Let us help you...
Our partners are here to listen to your concerns and work with you to tackle even the most complex challenges that your business faces.
Next Steps...
Contact us today to see how we can be of assistance to you.