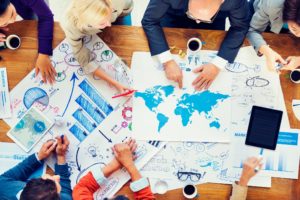 How to Hire a Professional to Help Your Business
At one point or another, every business needs to hire professional help. Whether it's because your organization has grown to the point where you can no longer handle certain tasks in house, because there isn't anyone on your team with the capabilities or time to take care of needed issues, or for many other reasons, most businesses need to hire professionals to assist them with business tasks. Chartered professional accountants, marketing professionals, and IT teams are just some of the professionals that you may want to bring in to help your organization.
However, who you hire matters. You're trusting someone to work closely with your team and handle matters that are critical for your business operations, both day-to-day and long-term. With that in mind, here are five things that you'll want to consider before you hire professional help.
Experience
You'll obviously want to work with someone who has experience in their field. After all, you're hiring them for their expertise, so it makes sense that you'll want to see what they've done in the past. However, it's important to check out more than just the number of years they've been in business. It's often a good idea to verify that they have experience working in your field or industry, or that they have a successful history of working with organizations like yours. Relevant experience can be incredibly beneficial.
Certification
Depending on the type of professional you are hiring, you may wish to make sure that they are certified to perform their role. While certification isn't a requirement in many industries, it can certainly make a difference. Clarify their education and qualifications before you consider working with anyone.
Referrals and Reviews
Before you hire professional help, reach out to your network and see if you can get some good advice. There's nothing quite like a positive referral from someone you trust. Not only can speaking with those around you give you good guidance on who you may wish to work with, but your colleagues could also tell you who you should avoid.
Read reviews online as well. Look for ones that seem relevant to your specific needs and check a variety of review sites to make sure you're getting real, unbiased reviews.
Do They Provide the Services You Need?
A business professional who isn't able to give you what you need isn't someone you'll want to work with, even if this person is otherwise qualified. For instance, if you're hiring accounting and financial advisory services, know that there are many different options out there and that certain professionals only provide certain services. Think of what you need at your business, and then find someone who can help. If you need a business valuation or a financial statement audit, for example, work with someone who is able to provide these specific services.
Communication and Availability
It's important to work with someone who you can communicate with effectively and who is available when you need them. This sort of fit can be tough to determine before you start working with someone, but asking some key questions can help you find the right match.
Think of how you like to communicate. Do you like to email or would you rather speak with someone on the phone? Once you know, ask the professional how they like to communicate.
Make sure you also find out how quickly you can expect a response to a question or concern, as well as who will be handling your organization when your regular contact is sick or on vacation. These sorts of questions can help you determine if someone is a good match for your needs.